Working hard!
Wow the last few weeks have been hectic! Finally finished the commissioned piece I was working on and I am happy to say that the new owners are extremely pleased with it and for all artists affirmation is always inspiring and tells you are working in the right direction. This was the largest piece I have ever done being 8 foot by 4 foot and was totally stitched and quilted by hand. Its hanging on a wall that is about 18 foot high so looks wonderful as you enter their front door.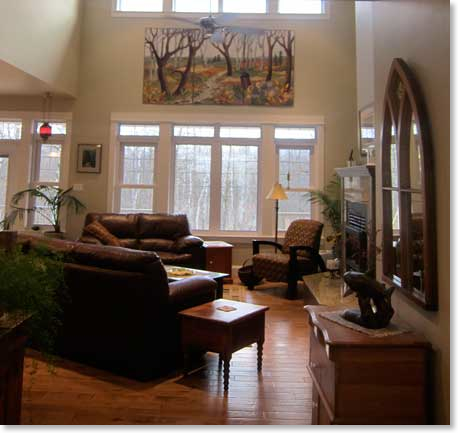 Mounting two totally different shows back to back has kept me very busy. But the end is in sight! Tomorrow morning I hang the second show with the opening reception on Sunday – then I sleep!!!!! I invite you all to come and see my latest work.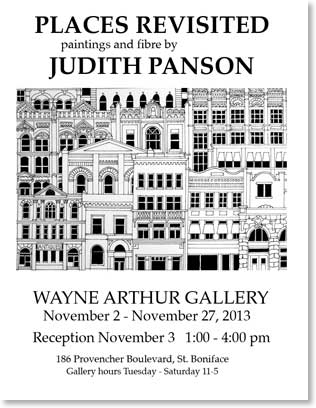 The show with Kathleen Hamann-Buckoski at the Gwen Fox Gallery in Selkirk went very well – despite the inclement weather for our reception. The show will be taken down tomorrow afternoon – so I have one more hectic day.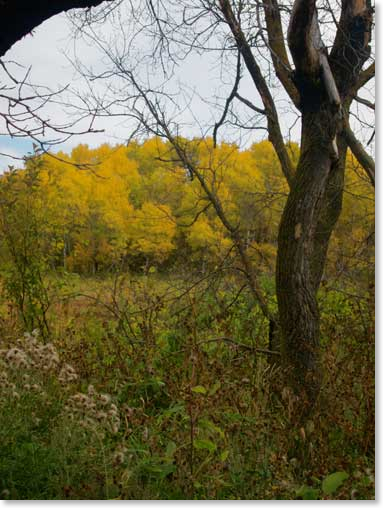 Three weeks ago Kathleen and I had a very good couple of days when we took a little road trip to visit quilt shops in Manitoba and North Dakota. The weather was warm and sunny and Fall was looking beautiful everywhere we went.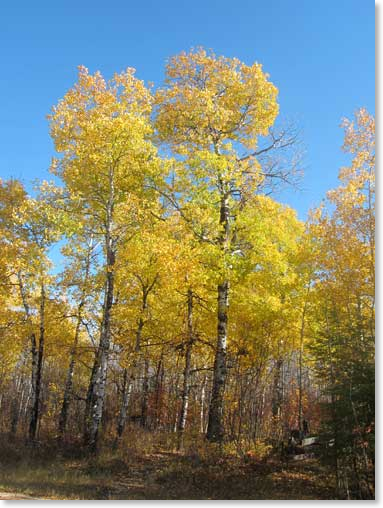 Of course new quilt shops full of fabrics looked pretty beautiful too. Then it was home to continue painting furiously for my second show. Now I have some different fabric with which to start planning my next hanging – the ideas for which have been circulating in my head for a few weeks.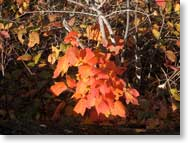 After the reception on Sunday afternoon I'll start publishing some of my new paintings and small fabric pictures on line so if you are unable to visit the show in St. Boniface you will be able to view them on line.
I have also been asked to do some more drawings/paintings for Blueberry Hill Publishers, a local company which writes and publishes Reading Recovery books. These will be the 21st and 22nd that I have done – so as usual I have plenty to be thinking about in the next few days and weeks.