My first Blog
Thursday January 31 2013 Filed in:
Exhibitions
| Openings
| Visual Art
My very first blog!!!!!! Had many ideas until I sat down to write!!! Now I am sitting here racking my brains. Let me see - I have just finished getting my two fibre hangings ready to be hung in the Manitoba Craft Council's up coming show "For the Love of Crafts" which runs from February 1 – 12, 2013 at Cre8ery Gallery 2nd floor 125 Adelaide Street in Winnipeg. The opening reception is Friday February 1 between 7 and 10 pm. The gallery is open Tuesday and Thursday 12 -8 pm, Wednesday and Friday 12 – 5 pm and Saturday 12 – 4 pm
The pieces I have in the show are Moonlit Lily Pond and Ancient Strengths.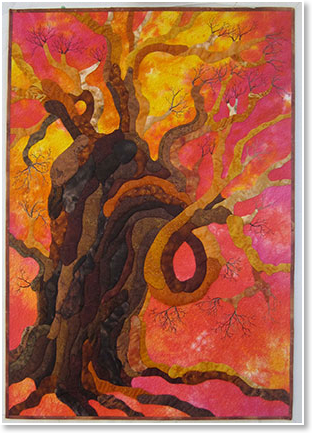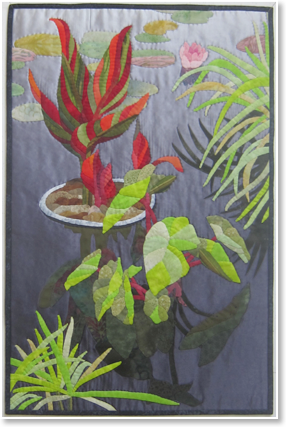 Before the pieces of fibre come down I have a serigraph in an International exhibition to celebrate the Year of the Snake in Toronto which opens February 10 . That exhibition will also be shown at the Ontario College of Art and Design, Ottawa School of Art, Concordia University's Mouseprint Fine Arts Gallery and will end at the end of April at the Muskoka Place Gallery in Muskoka.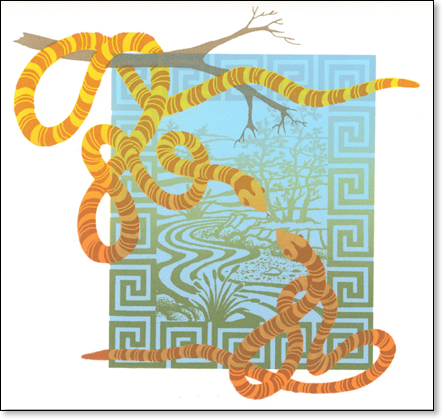 This is the conclusion of a twelve year series of International exhibitions to celebrate the Chinese calendar that have been shown in China and Germany as well as Canada. It started in Winnipeg with the Year of the Horse.