Autumn Equinox
Monday September 28 2015 Filed in:
colour quilt designs autumn weather
Fall is my favourite time of year – the mosquitoes for the most part have left us, the days are warm and the nights colder, to say nothing of the fabulous colours all around.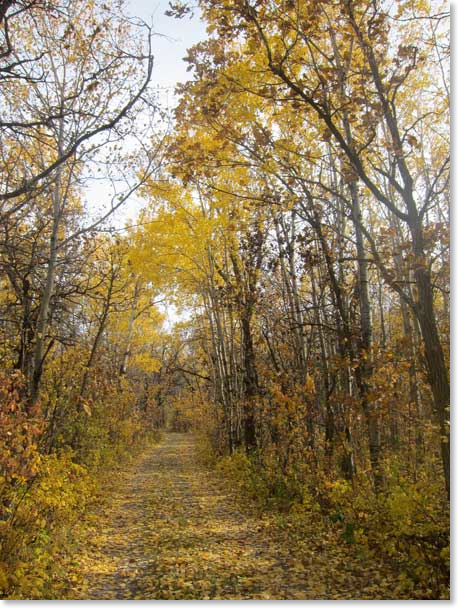 This is a photograph of our driveway – what a pleasure to walk down.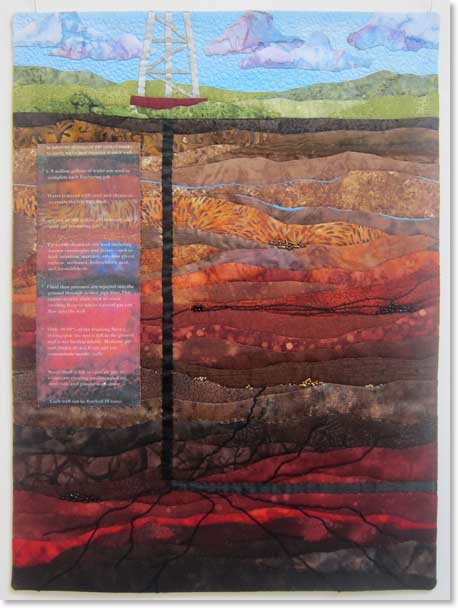 I have had a very productive month – after clicking my heels for weeks I have finally finished both the hanging about fracturing and also the one of the results of acid rain – the only thing I have to do is to decide on the final names and make the labels. I always have trouble being creative over titles to my paintings and quilted hangings.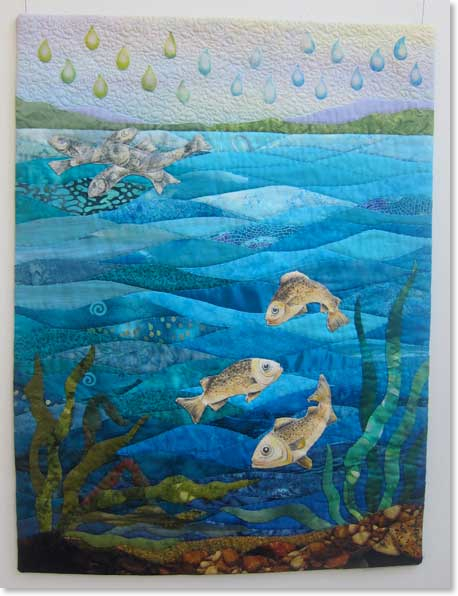 I have also finally managed to design my quilt for the FAN exhibit of Ekphrastic. Actually ekphrastic is a poem that has a painting or other work of art as its subject – we are doing it in reverse having the poem inspire the work of art.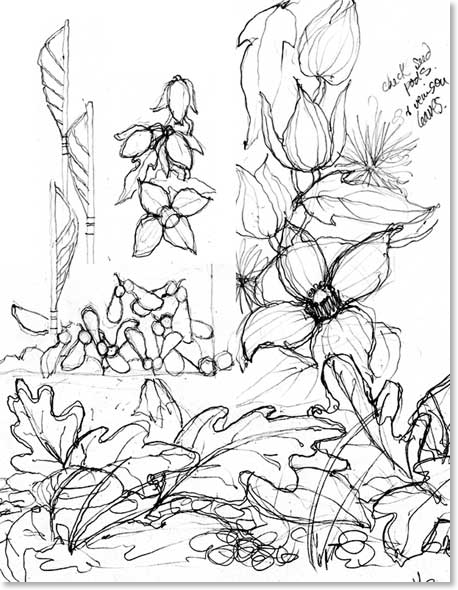 I had been doing scribbles of my ideas for the poem for months. This month I got down to hard work - I did many small designs, talked it over with friends, actually drew out three full sized designs and then settled on a fourth and the rough idea of the colour of the piece.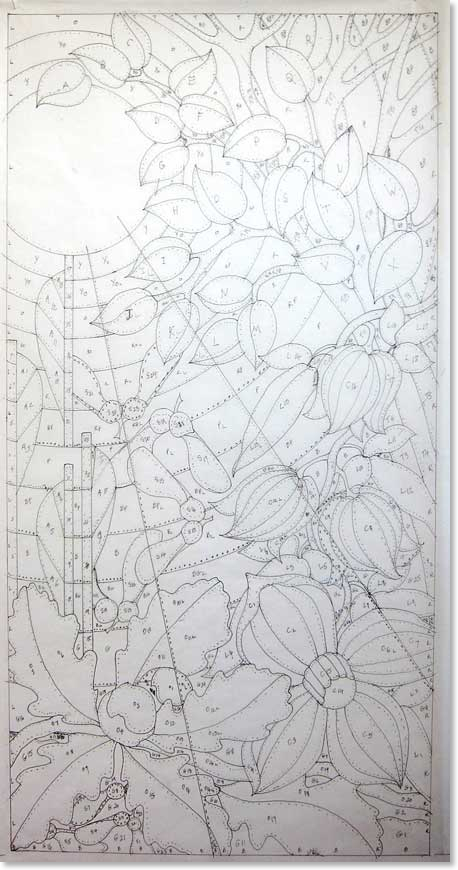 Then came the pattern production and the picking of the fabrics, the painting of the "topaz" (I used Derwent Inktense pencils and a textile medium) and the purchase of some "jewels that I hope to incorporate. Unfortunately the wonderful organic pieces that a fellow fibre artist gave me did not make the final cut.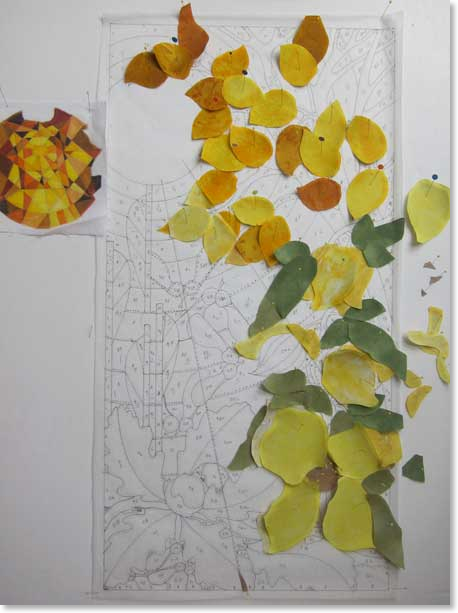 I then practiced using gold leaf and copper leaf on fabric. I have used gold leaf on book binding and also in several of my acrylic paintings – this will be a first on fabric. Having finally got all my ducks in a row I have now started to sew, by hand, all the pieces together – am going to have to give myself a deadline to get this next stage finished as the whole piece has to be completed by the start of 2016 and I have to make sure I don't take as long as I have been taking with my jigsaw puzzle hanging – the quilting still has to be completed on that.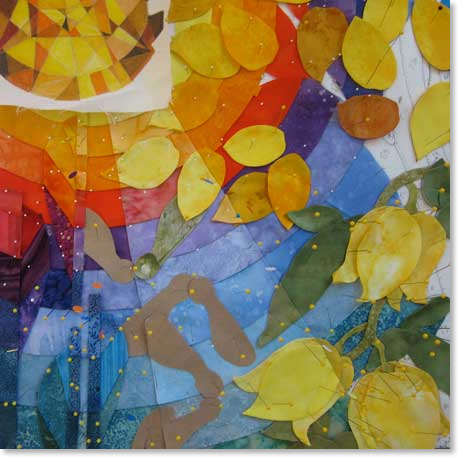 Today spent a very pleasant morning meeting with an extremely fine Manitoba artist to plan a workshop for the FAN retreat next fall. What we have planned sounds so exciting that I wish it was happening this month.